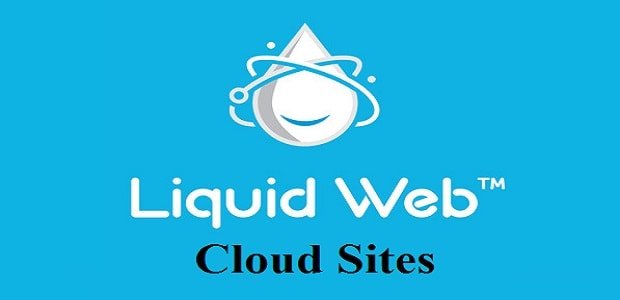 One of the best in Package Plan with ease of hosting and managing Multiple Websites is available with liquid web cloud sites. Here's the platform where your can create, build and setup your websites in most efficient and easiest way without any knowledge to skill hosting of websites.

Some of the key features of cloud sites are
No more cPanel Knowledge.
No more Server Management Skills.
One Click hosting with unlimited sites and Applications on One Account.
Support to Various frameworks like WordPress, Drupal, Joomla and Many more.
Unlimited Sites on just mouse clicks
Test Demo Liquid Cloud Sites Here: CLICK HERE
Once you click on the above link, you will be redirected to the demo login page as shown below.
After entering details you will be redirected to the home screen page where you can create new website by adding required details.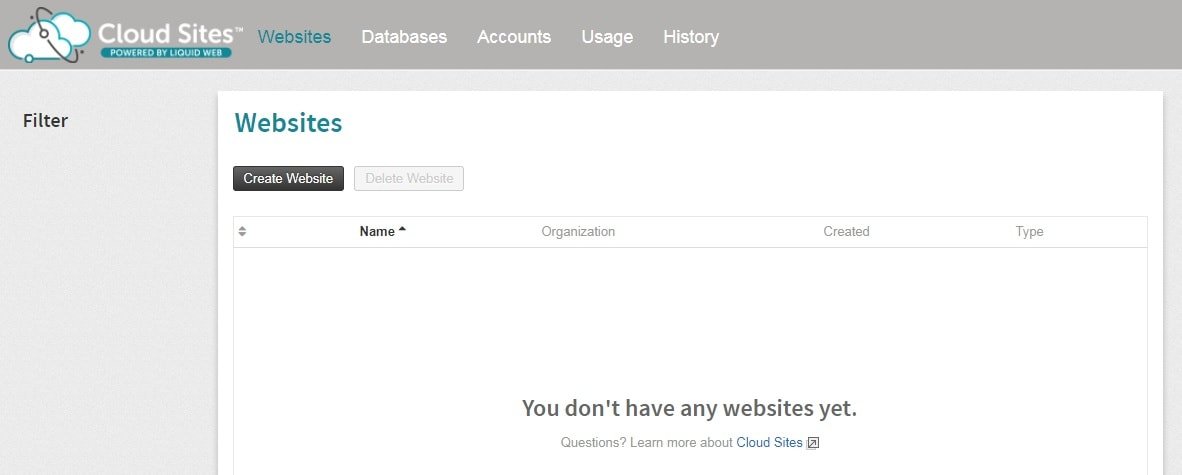 Liquid Web Cloud Sites Plan and Configurations
Unlimited Sites & Domain Name you can host.
No limits in Visits
50 GB SSD Storage
1 TB Monthly Bandwidth
Platform OS Supports: Host Linux & Windows on the same account!
Platform CMS: WordPress, Drupal, Joomla, PHP, .NET
Full Management: Fully Managed Hosting (24/7/365 Support via Chat, Phone or Email)
Monthly Fee: $150.00 /month (Liquid Web Coupon Code to get $99 off)
Basic Liquid web cloud sites plan starts with $51/month after applying coupon code.
Opportunity to grab amazing offers
It's time to put your finger on the mouse button and save $99/Month for 3 months instantly;
Liquid web support for setup a website or application in just 2 clicks
Now make hosting simple using cloud sites, custom websites and even provides ease to setup content management systems like WordPress, Joomla etc. No more complicated and bulky process and here's you are ready to go with type of site you wanna set-up within no time. Liquid Web Cloud Sites: Flexible Engineering with Ease to furnish and organizes your Clients, leading a comforted platform to work with.
Superior Client Management
Let's you create account for each of your clients and helps them to organize their projects. Provide your clients with User-friendly Inter facial Dashboard (i.e. White Labeled) to sight their web usage statics with complete transparency. Tracking On-Going Work progress made easy. Provide Instant Preview links to share with clients whenever your site is up.
Liquid Web Cloud Site:  Now your gonna make love with Consistently good quality, Ultra-Reliable trusted Server giving unimaginable up times.
Liquid web Caliber lies in Trust of Client; never make your client loose your trust.
Support provided 24 by 7, 365 days per year and 100% most promising & guaranteed up times to high Speeds.
Cloud sites are always online and make a huge difference from Traditional Server Hosting.
Platform Servers: Now your site lives on multiple Computers; Leading 0% Elimination point of failures; Breath free with its ultra-secure & reliable capabilities.
No worries to any huge load; Work with ease with 1 visitor or 1 million visitors – No boundaries on visitors now.
Serve over 500-Billion-page request per year.
Related Post
Liquidweb Customized Web Solutions
Liquid Web Cloud VPS Plans, Pricing and Review
Liquidweb Managed Dedicated Servers Plans and Pricing
LiquidWeb Managed WordPress Hosting – Price | Comparison
Liquid Web Black Friday & Cyber Monday Sale, Deals and Offers