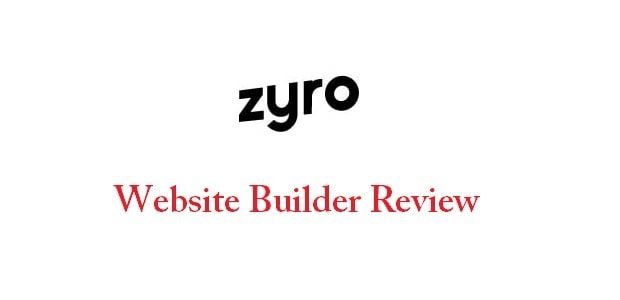 Zyro is not just a website builder; instead it is a powerful tool that comes with AI technology. Besides web creation, Zyro can also help you with business name generator, slogan generator, logo generator, and content writing using AI. It was launched in 2019. You can consider it as a child company of Hostinger. It's headquarter is located in Kaunas.
Do We Recommend Zyro?
Yes, I absolutely recommend you to use Zyro for building your website. There are many reasons why I recommend Zyro. The reason includes its features, pricing, AI content generator tools and many others. Just get into the full Zyro Review mentioned below.
Features of Zyro Website Builder
Free Templates
Creating a website from scratch is very complex task. Zyro makes website creation easy since it offers a variety of designed website templates to choose from. You can choose pre-made templates for eCommerce, resume, events, business, portfolio, and even landing pages.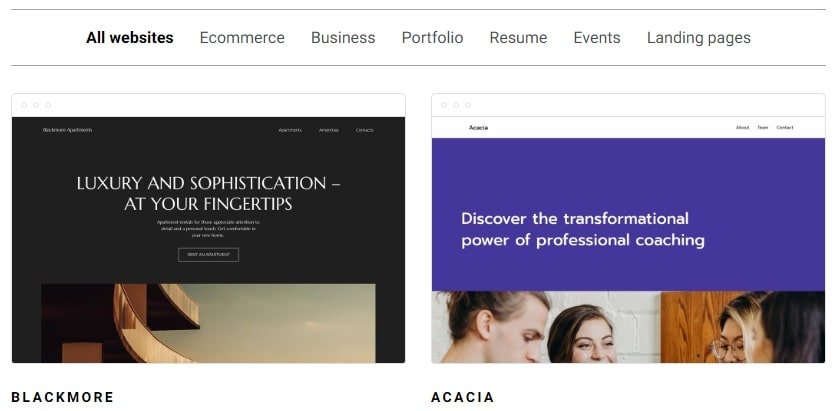 Easy Drag and Drop Functionality
One of the best features of Zyro website builder is drag and drop functionality. You can easily place Image, Text, Button, Video, Map, Social media icons, Subscribe and Contact forms. It is also pretty easy to apply fonts, colors, and layouts.
AI Content Writer/Generator Tool
Building website includes writing a lot of content. And this process takes a lot of time. Wouldn't it be great if I told you that there is no need to worry about the content because Zyro AI writer will do the job for you? AI content writer will automatically create unique and SEO friendly content for your website.
What you have to do is to follow just three simple steps. First simply write some good sentence which describes your brand. Second, adjust the AI settings. And third is click on 'Generate'. That's it. You can copy and paste auto generated content on your website. Another way is to select predefined categories and sub categories and click on continue. This will automatically create some sample content for you.
Content writer comes with various predefined categories like Restaurant & Food, Health & Living, Sports & Entertainment, Beauty & Cosmetics, Events & Weddings, Fashion & Apparel, Hotels & Travel and Small business. There are others too.
Image Library With Millions of Free Images
Images play a crucial role in website design. Look and feel of website heavily depends on good images. With Zyro you will get millions of high quality free images. These images are available via Unsplash. It has over 1 million images.
To select an image you can simply search it by the keyword and the builder will list out hundreds of images for a particular item. Like if you search term computer then it will show you many images related to computers. An example is given in the image below.
You can also upload your own images. Another great part is that you can upload, resize, and crop the images.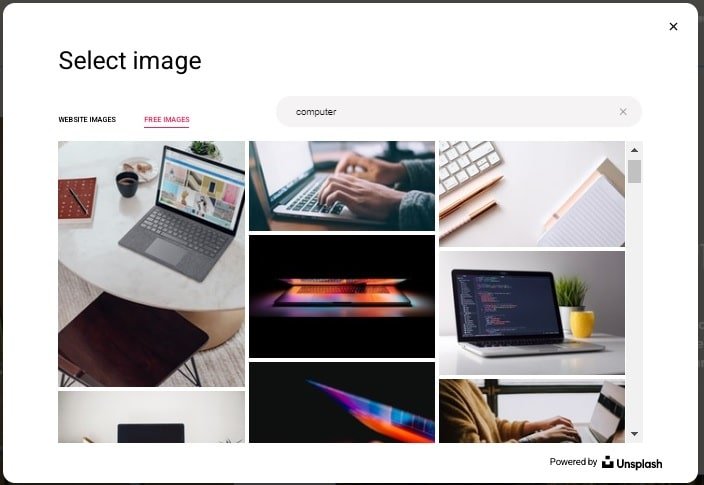 Faster Website on All Devices
The template designs are fully responsive, device friendly, and work perfectly on mobile, laptop, or tablet, so on all devices, your website will look beautiful. Another great part is that the websites load really fast and you do not have to pay any extra fees for that!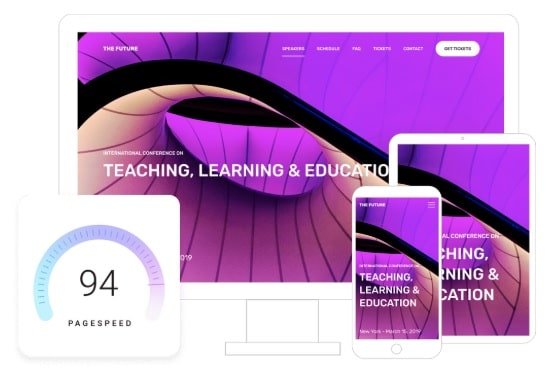 SEO Friendly Website
Most important part of any online business is to reach maximum users. This is possible only if your website is SEO friendly. If your website is not on the first pages of search engines then it is really difficult to be found by the Internet users. All websites come with inbuilt SEO tools that will help you to boost your search engine ranking. Inside the settings menu, you will get an option for the SEO (Search Engine Optimization).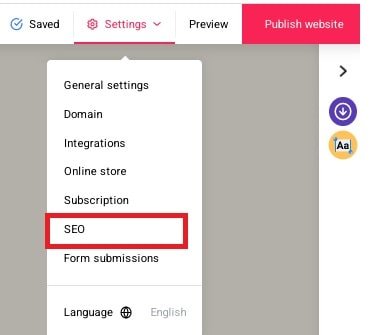 Free SSL Certificate
SSL certificate can be considered as one of the ranking factors in search engines because websites with SSL certificates will be considered more trustworthy than the websites without an SSL Certificate. When you buy a domain you will get a free SSL certificate at Zyro.
You might have faced difficulties in handling and installing SSL certificate with other hosting providers. But here at Zyro, you need not to worry about SSL certificate. They will manage it on behalf of you.
Zyro Plans & Pricing
Zyro comes with different plans namely Website, Business, Online Store and Advanced Store. Let's get into details of all plans.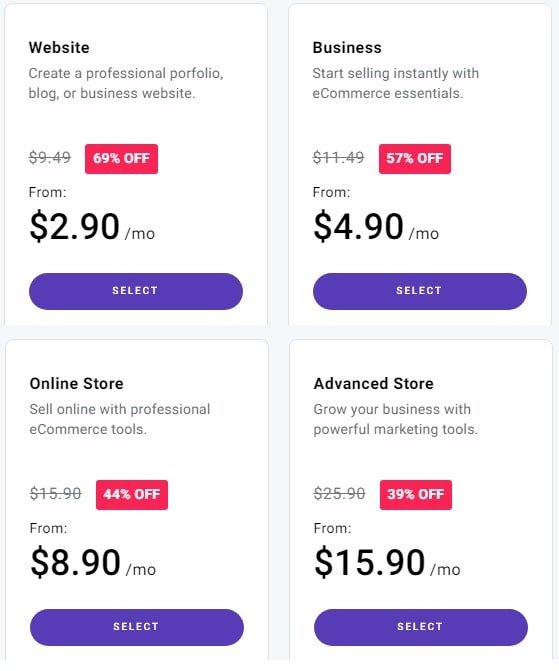 Website Plan
This plan is suitable for creating a professional porfolio, blog, or business website. Plan feature includes following.
Price : $2.90/mo
Free domain for 1 year
Free email for 3 months
24/7 Customer support
Marketing integrations
Business plan
This is suitable for business website. Plan includes,
Free domain for 1 year
Free email for 3 months
24/7 Customer support
Marketing integrations
Sell up to 100 products
Stripe payments
Price : $4.90/month
Online Store
Sell online with preofessional eCommerce tools. This plan includes all features of business plan and other extra features.
Selling up to 100 products
0% Application fees
70+ payment options
All ecommerce functions
Inventory management
Discount coupons
Order tracking
Price : $8.90/month
Advanced Store
Here are some of the additional features that are not covered in online store plan are,
Abandoned cart recovery
Store in multiple languages
Products on Amazon & ebay
Price : $15.90/month
Zyro Coupon Code
Zyro offer coupon code at regular time. Here you can use Zyro coupon code to get latest and manually checked coupons. These coupons will give you up to 10% extra discount.
Dont know how to apply coupon code? It is very simple. Just visit the above zyro coupon code link and find the coupon related to your plan. Click to reveal the code and copy that code. Finally at the time of check out add that code and click on apply. That's it.
Zyro Cons
Limited Number of Templates
Currently Zyro lacks the variety of templates, but their design team is constantly working on creating new templates. So as time goes you will see more templates and more options that will be available.
Customer Support
You can contact customer support via Email or live chat. To be honest, their chat support is not as quick as you would like it to be. Usually, they are taking more time to reply to live chat. So this is one of the limitations.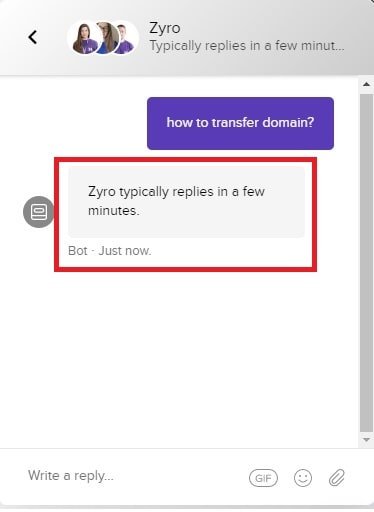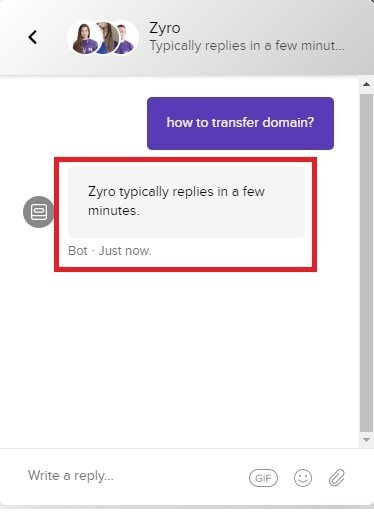 Zyro Review by TrustPilot
Trustpilot is one of the trust worthy review website. As you can in below mentioned image that more than 30 reviews given by the users and it's almost 4.2 rating out of 5. This review is considered as great. For latest review and ratings you can visit Zyro Review by Trustpilot.
Zyro Website Builder Review FAQ
Does Zyro Provide Web Hosting?
Yes. Zyro provides managed cloud hosting. This hosting is for premium plans. Another benefit of cloud hosting is that your website is available all the time to your customer or users.
What Payment Does Zyro Accepts?
Zyro accept payment via PayPal. It also all the major Credit Cards and Debit cards including Visa Card, Master Card, American Express, and Discover.
Can I Use My Own Domain?
Yes you can use your own domain to connect Zyro website. This facility is available with all premium plans.
What about Subscription Plan and Money Back Guarantee?
You can buy plans on monthly or yearly basis. You even start or stop subscription any time. If you are not satisfied with service then you can cancel plan. Contact customer support to cancel plan. If you cancel plan within 30 days then you will get your money back.
Related Reviews
Hostinger Black Friday Sale, Deals
Hostinger Free Hosting – Zero Cost Website Hosting