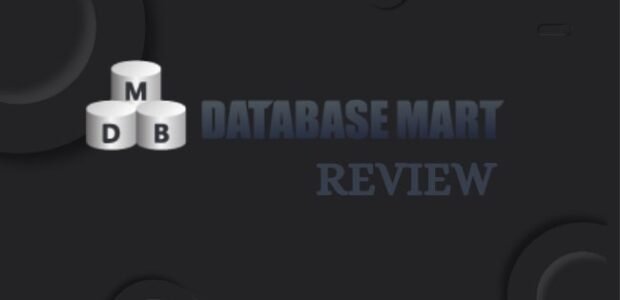 About DatabaseMart
Databasemart is a bunch of website hosting services on one platform created by many experienced group developers in 2005. Since 17 years of servicing the best host servers and come with an upgraded version of it named Cloud Clusters Inc in 2017 also. Gained over 150k+ customer's trust and strong bond in the career of seventeen years. And expand to 160+ countries in the world. More than 50 engineers and developers always stand in support of the customers and some of them are widely experienced in the hosting field since it started.
Databasemart highly demanding service provider since it started and also improved its features and technology from time to time for the best user experience. Founder of this service also has a personal data center so it would be a great reachable site.
It provides hosting services like VPS Hosting, Dedicated Servers, GPU Servers, Shared Hosting, and Cloud Hosting. In many affordable plans and prices. And many more services like a remote desktop, VPN server, network loading balancing, etc.
DatabaseMart Features
There are lots of things we have to get into this plan because organizers are also experienced in with more than seventeen years so we can think how it would make this with solving many unrated things and try to make it easy to use
Let's check some basic features about DatabaseMart provides to us.
Multiple Server Solutions: You can choose from a variety of server plans depending on your needs, including VPS Hosting, Dedicated Servers, GPU Servers, Shared Hosting, and Cloud Hosting. on this platform in a range of price and plan options. You can choose plans with ease based on the needs and specifications you have.
High Security: Security for this server is also highly best because of the Cisco hardware firewall working on it for the best result. Your Internet traffic will be encrypted using HTTPS, FTP over SSL, and SQL Server over SSL, and DDoS Protection is supported.
SSD-Based Drives: The main benefit of having a website that is responsive and runs quickly is that more users will stay on your site to access the information. Solid-state drives always help to improve your website's speed. Your website is always visible to users as they scroll.
24/7/365 Free Support: Customers support you at all times, and any questions you have will be answered quickly thanks to the numerous engineers who are always ready to hear from you. Anytime is an option for you. Ans will walk you through the customer call step by step.
Full Root/Admin Access: You get full access to the admin panel on every server, including VPS, dedicated servers, and GPU servers. You can access all of the files on servers, connected devices, or networks at your site with full root/admin access, read them effortlessly, and write them quickly to save time.
Free DNS Service: Each dedicated server, GPU server, and DBMVPS includes a free DNS service. Therefore, you might choose a server name that is similar to your domain.
USA Data Centers: 3 data centers you found in US. and expanding more centers worldwide.
Regular Backup: Regularly free backup every day of your data and preserve it for any accidental loss. Without any charges. All plans from Databasemart include daily backups. You would have the freedom to constantly keep your data sIf that it is lost or missing, you can always retrieve it through the server.
Real-Time Monitoring: Databasemart has a real-time monitoring solution that aids in real-time monitoring of the servers' status and general health. When a problem arises or something is discovered to be out of the ordinary, the experienced team will start working quickly to find a solution and guarantee high uptime.
Powerful Control Panel: For usage in VPS Hosting, Dedicated Server, and Cloud Server all plans run on it, Database delivers SolidCP and WebsitePanel, making it the finest option for achieving great performance on your server.
Self-Developed Cloud Platform: The deployment speed is increased by 98% when the application and website are hosted on the CCS cloud server provider, and the cost is decreased by 20%.
Blog & Knowledge Base: Because blogs are based on blogs, you can always stay informed about what is happening and offer new adjustments. The DBM team and users can now communicate more easily thanks to the implementation of the blog system.
Pros of DatabaseMart
Smart Servers: Xeon processor in the server provide you with a crystal-speed responsive result. For smoothly running your websites.
30-Day Money-Back Guarantee: If you are not pleased with Databasemart, you can easily cancel the plan in 30 working days, and since your billing account is quickly set up, it will issue a refund for the hosting service charge within the first 30 days.
Always Low Price: Affordable price and plans you get the best plans and service on this platform.
99.9% Uptime Guarantee: With enterprise-class infrastructure and data centers, Databasemart offers a 99.9% uptime guarantee for all servers and networks.
Cons of DatabaseMart
Less data center: Database mart has only 3 data centers in the USA, not more branches out of this.
Week support: They only provide live chat and raising a ticket as methods of interaction, and we are aware that neither of these is ever satisfactory.
Limited options out of windows: For windows, there are numerous options, but there are few for other platforms.
Paid daily Backups: not providing daily free backups.
Plans and Pricing
Here are DatabaseMart plans and pricing are listed.

VPS Hosting: Three options are available for VPS hosting, the first of which is Linux base hosting. The next is window-based hosting, and the final one is a customized version for usage with Windows (Windows Hyper V). It has 2GB, 4GB, 8GB, 16GB, and 32GB of RAM. Linux starts at $4.99/mo* while Windows starts at $7.99/mo* and Windows hyper starts at $11.99/mo*. And then it grows while maintaining the regularity of its regulations. It includes an SSL license, SSD discs, special Bandwidth, and data storage. Try these VPS hosting coupon codes from other hosting providers.
Dedicated Server Hosting: Two alternatives for particular plans were available on the dedicated server. High-performance dedicated servers and bare metal servers for a single client. Storage options for the dedicated bare metal server include SSD and SATA. There are three different plans available when choosing how you wish to run your website. Furthermore, a high-performance dedicated server offers five different plans with varied storage and bandwidth options.
GPU Server Hosting: GPU gives the website optimal speed and performance and gives users a more realistic experience. There are different ways to host GPUs on your server. Starting at $45/mo* with several processors, memory storage, and bandwidth options.
Web Hosting: WebHosting is the basic need for small websites It comes with a user-friendly cPanel and features with control your Website. Here we get four various plans of Webhosting starting plan from $4.99/mo* with 2GB RAM and 60GB SSD storage if you want to expand it you can also increase the plans as per your requirements
Shared Hosting: Basic Website hosting plans come with only $4.99/mo* any small startup or urgent base website open in one click you can start immediately start your site with a simple click at any time.
DatabaseMart Coupon Code
Step-1 click on our special DatabaseMart Coupon Code link for getting latest coupon code for getting deals.
Step-2 Click on coupons you want to avail, for copying code and redirecting to the official website.
Step-3 Choose the web hosting plan you want to buy.
Step-4 Search and register a new domain Or you can use an existing domain.
Step-5 Add domain and another add-ons in your cart.
Step-6 Review the order details, You can see here applied discount from the coupon. If not then apply the coupon you have copied through the link given in step-1.
Step-7 Select payment method. You can choose credit card, debit card or paypal.
Step-8 Click on continue and login or sign up for getting started with DatabaseMart .
Final Conclusion on DatabaseMart Review
I would classify databasemart.com as a hosting provider mainly because they provide a wide range of web hosting solutions and services supported by a robust and trustworthy network. They have many channels for communication and an excellent team for customer care and technical assistance. They are open twenty-four hours a day, seven days a week, and they respond to help tickets in one hour. A nice aspect of their hosting plans is that the majority of them include unlimited disc space and bandwidth on a month-to-month basis.