How to Apply Nexcess.net Coupon Code?
Do you want some discount on Nexcess.net? Here is the list of steps that you can follow to avail discount and apply nexcess coupon code.
Step 1 : Visit Nexcess.net website and check for the available plans.
Step 2 :  Nexcess comes with many products like Magento hosting, Managed WordPress hosting, Managed WooCommerce hosting , Store Builder and many more.
Step 3: Select Any plan and click on Order now button. It will led to the Nexcess portal where you can add package as shown below. Here you can create your profile too.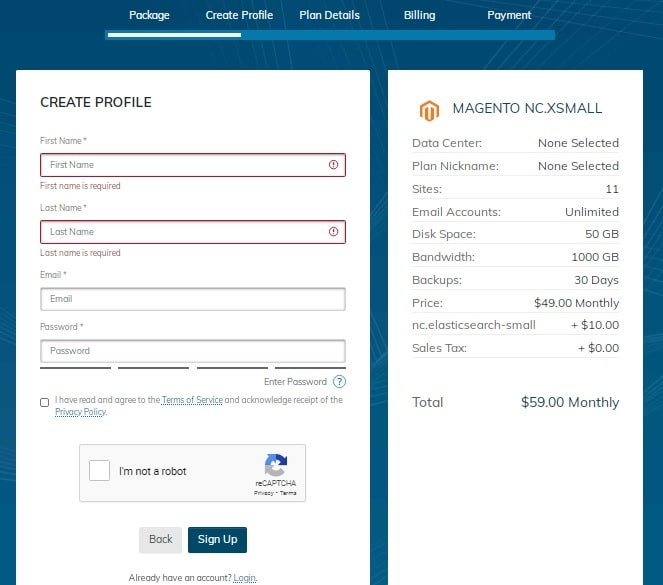 Step 4: In next step, you can select plan details. It also allows you to auto install program. And select data center location.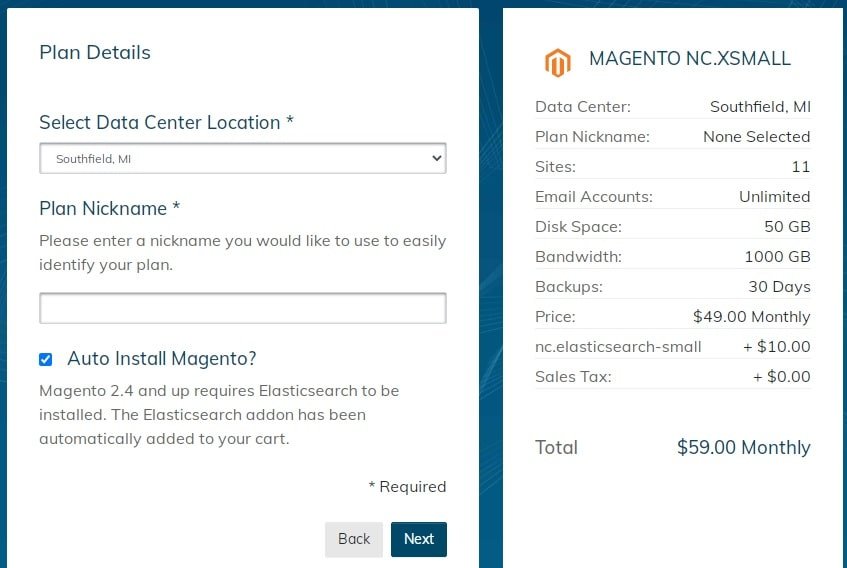 Step 5: Next is a billing step. Fill billing details like name, address, contact details and more.
Step 6: Finally, It's time to apply coupon code. Here you can find the text box available to add Nexcess coupon code as shown below. It is highlighted with red box. Add coupon copied from above list and click on apply.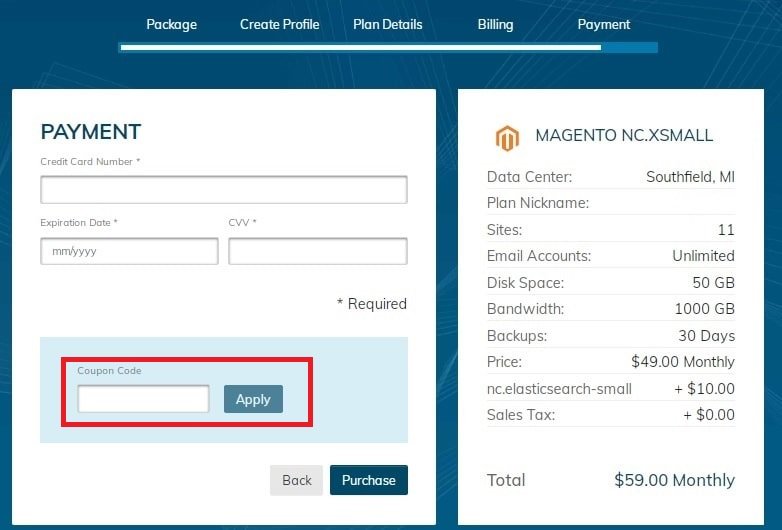 Related Hosting Providers