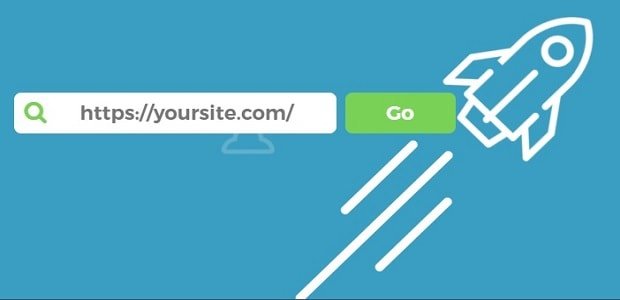 Are you worrying about boosting your website rank? Want to boost SEO ranking and want to drive more traffic? Then here I will explain how you can increase website traffic by using SEO ranking tool.
There are many ways you can drive traffic to your website like paid marketing, social sharing and organic traffic. The only best way is organic traffic.
Getting organic traffic is not easy. It requires more time and detailed analysis of keywords for which you want to increase traffic.
Here I suggest website that is https://ranking.name/.
Simply enter your website URL and click on Go Button.
You can optimize your website, increase traffic and SEO     by using user friendly DIY SEO tool that is ranking.name.
You can try it for free.
Free Trial includes how your site's traffic, technical SEO, content mobile, speed & social stacks up, Up to 50 pages scanned, E-mail support and Download report as a PDF.
Once you enter the URL then you will be redirected to payment page as shown below.
(Click on image so see clear images)

You will not need to pay anything. Just click on checkout and enter basic details as shown below.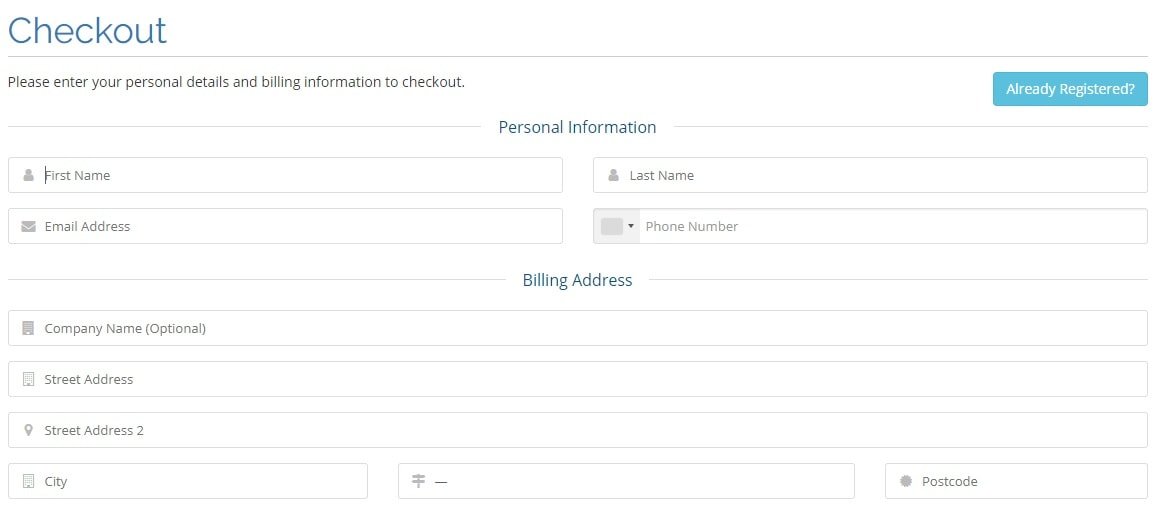 After entering details and completing your order you will receive welcome mail. Now you can start optimizing your website.
Now start generating SEO report by selecting specific country for which you want to generate report. click on next.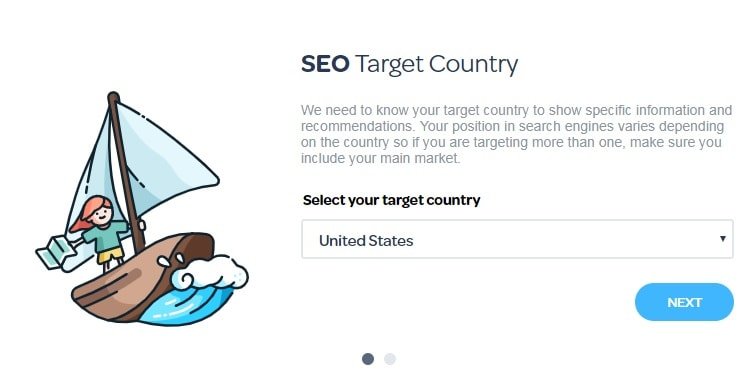 Enter webmaster email if you have any or keep it black and click on Go button. This will take some time to generate report. Once finished you will be presented with report as shown below.
SEO Report Contains Details includes,
Basic Score
Report Insight
Site Review
On-page Optimization.
Mobile Responsiveness
Website Popularity
Social Media Sharing
Now Look into details one by one.
1. Basic Score
This shows the overall score of your website  as shown in above image. This score is in percentage. You can also download PDF of the scanned website report.
2. Report Insight
This will shows you whether your website is indexed by top search engines like Google,bing and Yahoo or not. Estimated traffic to your website. Your global position compare to other website.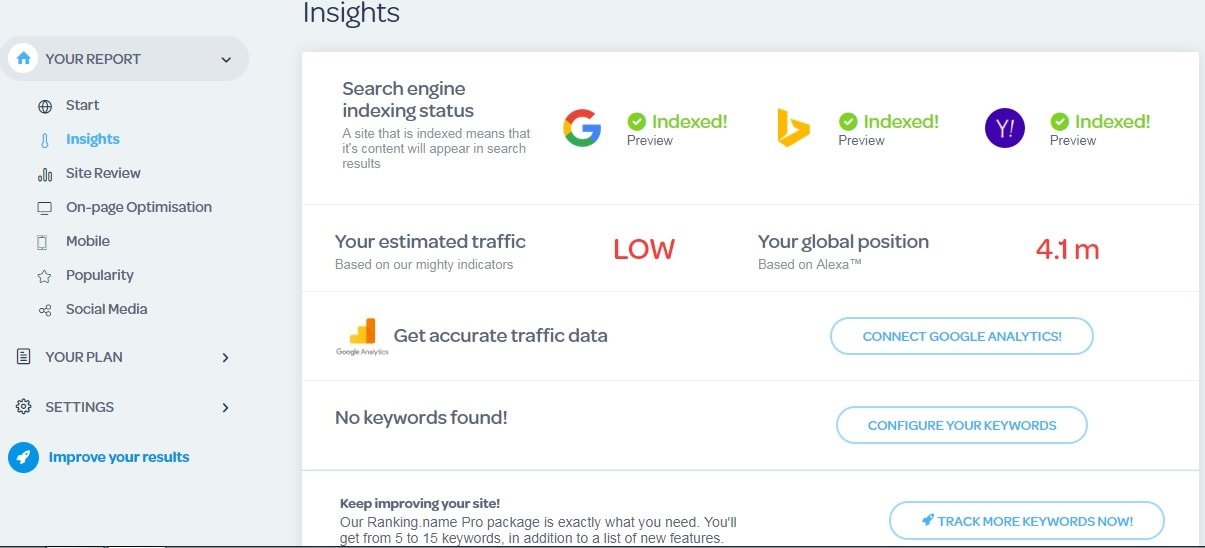 You can also connect google analytics and configure specific keywords.  Use Pro version to track more keywords.
3. Site Review
It shows performance in terms of page analyzed, speed of website, home page size. Another factors like website health which includes 404 errors, 500 errors and it check whether XML sitemap submitted or not, Robots.txt file is there or not and checks for SSL certificate.
4 .On-page Optimization
On-page optimization is the key features for SEO. This report shows issues with titles, descriptions, URLs, broken links, No index pages and pages with low content. Also checks for images with missing alt tags and contact form.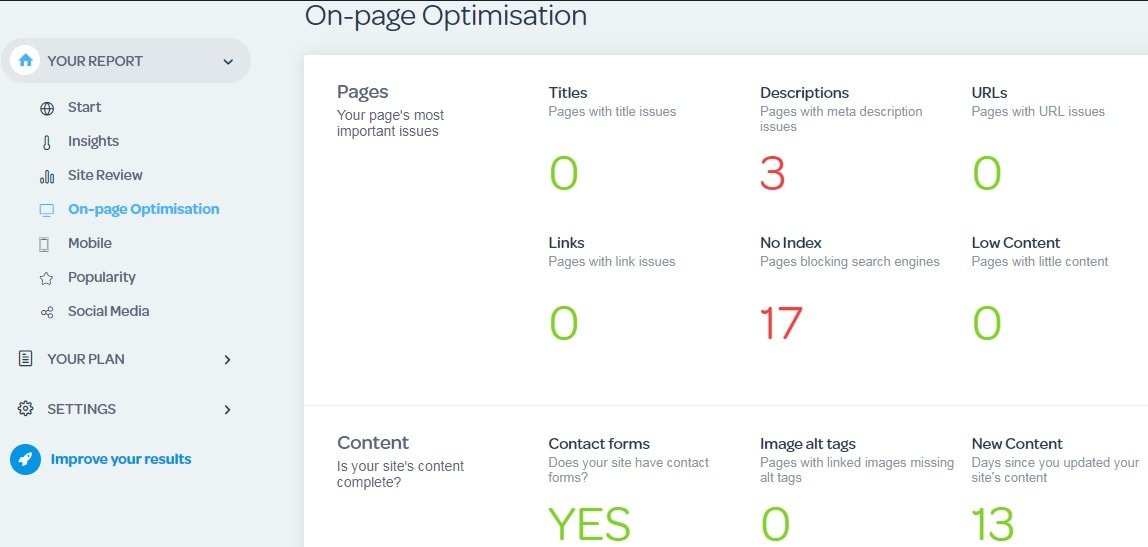 5. Mobile Responsiveness
There is a huge effect on traffic if your website is responsive. Now a days more traffic is coming from mobiles and tablets. So it is better to check whether your website is responsive or not? This will show you responsiveness of your website and mobile speed for your website.
6. Website Popularity
Here you can see how many links referring to your website. Total number of backlinks, total number of domains which links to your site, top sites linking to you. You can also download full list of domains linking to your website as CSV form.

7. Social Media Sharing
This report shows you how many sharing are there on social media like Facebook, Linkedin and Google+. Also shows how many likes you got on social sharing.

Free or PRO Account?
There are certain limitation on Lite or Free version. You can avail more than 100 tasks in pro version to improve you SEO.
Additionally you can track 15 keywords and 3 competitors monitoring in PRO version.
So Finally I can suggest to go with PRO version to boost you ranking.