How to Apply Kamatera Coupon Code?
First step to apply code is to copy the code from above list. Then visit Kamatera website.
On the kamatera page you can see 30 days free trial. Click on that and proceed.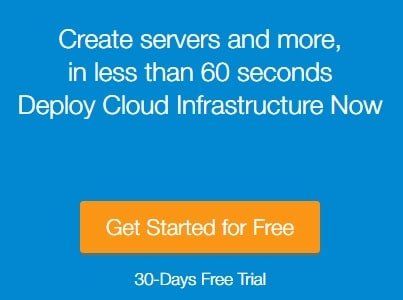 Now you can sign up by entering email id and password only. You will get confirmation email. It will ask to enter email access code.
After entering that you will be logged in ask to complete the profile.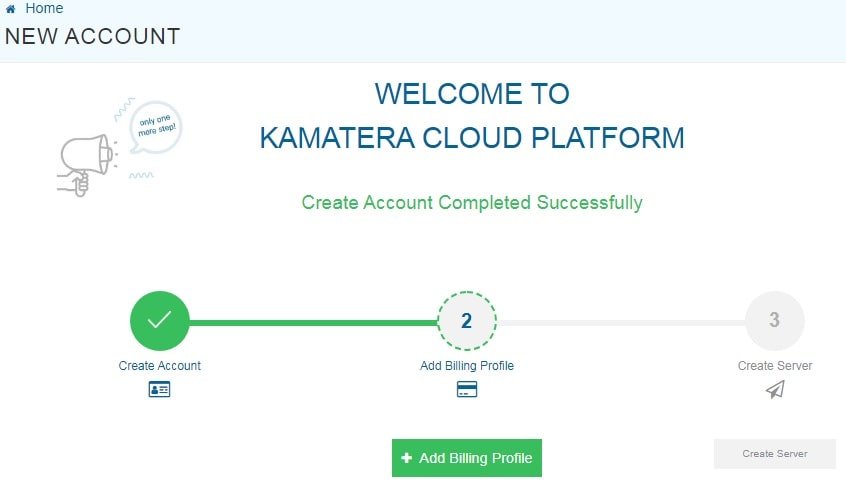 Here you can add basic details like name, address, city, country and other details. In next step it also required mobile number confirmation by verification code.
Finally in last step, you can add coupon code and credit card information. Then click on finish to complete the process.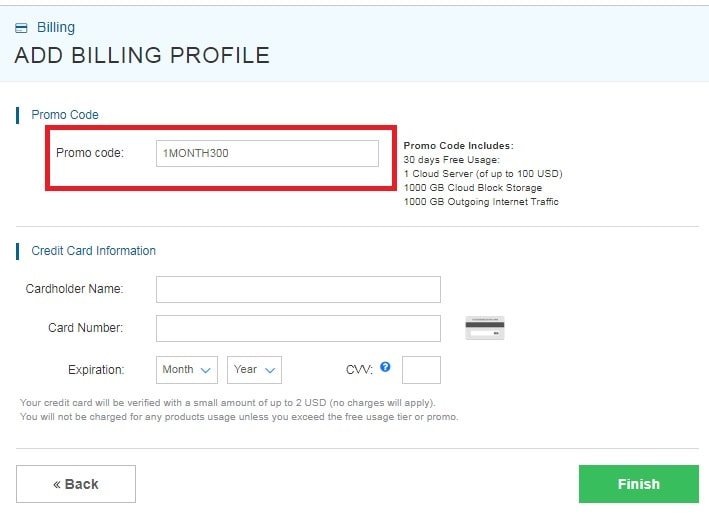 Services Offered by Kamatera
Kamatera offers various cloud services as listed below. Here we will try to explain one by one.
Cloud Servers
Cloud Private Network
Cloud Firewall
Cloud Block Storage
Cloud Load Balancer
Managed Cloud
Cloud Servers
Cloud servers has some of the great features as mentioned below.
Server set-up in less than 1 minute
Instant scaling up or down as required
99.95% uptime guaranteed
No hardware maintenance
Low total cost of ownership (TCO)
Simple backup and monitoring
Unbeatable pricing
Price starts from $4/month and $0.005/hour
Cloud Private Network
The main advantages of Kamatera's Private Cloud Network are:
Cost efficiency
Reliability
Increased security
Improved energy efficiency
Cloud Firewall
A Cloud Firewall safeguards your cloud infrastructure and servers by providing below listed features.
Protection against intrusion from unauthorized and suspicious sources
Protection against hackers who get into your computer through open ports
Protection against malicious attacks such as DoS, code injection, viruses and other malware
Protection against unnoticed installation of root kits
Protection against spyware and data leakage to malicious locations
Price starts from $50/month only.
Cloud Block Storage
Cloud block storage is suited to a variety of applications like,
Storage systems for files, databases, images or other file level data
High demand, data-centric applications
Fast background storage processing
Offline backups
Price is just 0.05$ per GB per month that is $5/month for 100 GB of cloud block storage.
Cloud Load Balancer
It can handle almost any number of requests with its features are:
Load balancing algorithm based on Round Robin
Handling of SSL decryption (sometimes referred to as SSL offloading termination)
Least connections and weight
Session persistence across HTTP/S protocols and more
It will cost you $19/month
Managed Cloud
Kamatera's Managed Cloud is a complete service package, which includes designing, building and maintaining your cloud computing infrastructure, whether you require a single server or a complex network consisting of thousands of servers.