How to Redeem Everdata Promo Code?
In order to avail discount and apply promo code follow the following steps.
Step 1 : Visit Everdata.com Website.
Step 2 : Select Plan which you want to purchase. Add domain name details and click on check.
Step 3: You will be prompt by configuration page as shown below.
Step 4: This is optional step in which you can add DNS management and Email Forwarding.
Step 5: Final step you can review and checkout your order. Here you can apply promo code and click on validate code as shown below. That's it!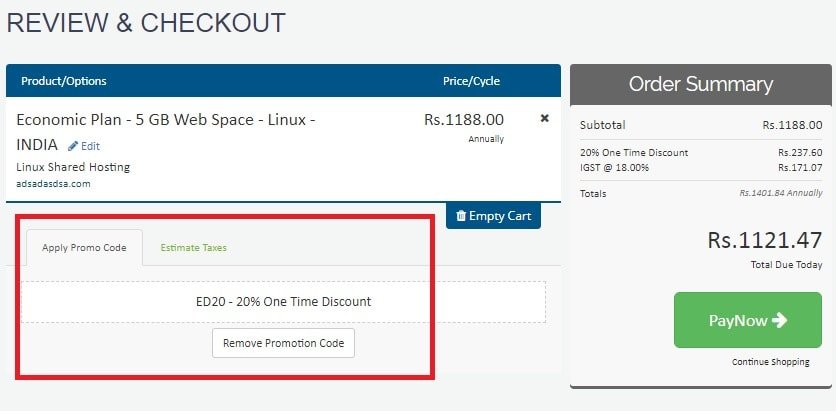 Related Hosting Providers