How to Redeem ActiveCampaign Promo Code?
Step 1 : To Redeem an ActiveCampaign Coupon code, you need to first create your free trial account. Create ActiveCampaign Free Trial Account.
Step 2 : Apply promo code to your purchased plan. Here You will need to enter promo code and account URL then click on submit.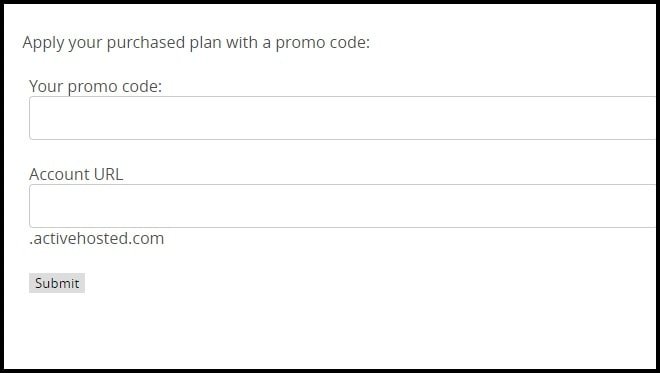 Any Restriction on Free Trial Account?
Yes there is a limitation on trial accounts compared to paid accounts. But still you will be able to try most of the features.
Anything special for non-profits?
Yes! ActiveCampaign offers a special 20% discount for non-profits organizations. Simply contact with proof of non-profit status.
Related Email Marketing Software, Website and Tools